Click to visit our 2017 sponsors
---


Contributions added to entry fees by participants and other donations are used to support our grants to youth groups and schools to combat underage drinking, impaired driving and teens' lax use of seat belts. In 2017 we awarded $7,500 to implement programs in 13 schools and youth groups and $4,000 in scholarships to 3 deserving seniors from the region. Since 2002 we have awarded $220,465.

Click here to see our list of 2016 contributors
---
Take a look at our
2017 EVENT GUIDE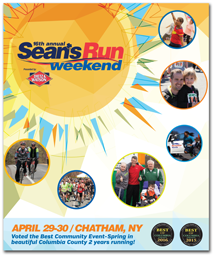 ---
2017 Event Brochure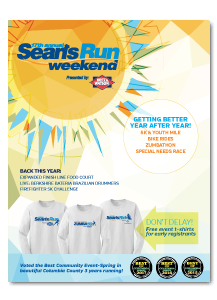 Recapping the 16th Annual Sean'sRun Weekend
Chatham, New York
2 days, 1,530 registrants, 1 bad storm
Saturday's 50-, 20 & 10-mile Bike Rides saw excellent weather and wonderful scenery followed by an outstanding spread of refreshments provided by our Presenting Sponsor, Dietz & Watson. 212 bicyclists pedaled the new courses and the feedback was positive. The Zumbathon attracted 52 super athletes who danced non-stop for 2 hours – what a work out! Also on Saturday Jaime's Race for People with Special Needs had 14 entrants. The Zumbathon and Jaime's Race participants also enjoyed the new Food Court.
Sunday morning's weather started nicely and the early forecast was favorable. The Prevention Education Expo had exhibits from many organizations promoting safe decisions. Grants were presented to 13 schools and scholarships were presented to 3 seniors. The World Championship Battle of the Belts was contested, and continues to serve as a reminder about staying safe by always buckling up when travelling in a motor vehicle. The new Food Court was fully stocked with an expansive spread of food for all to enjoy.
Sean's Run 5K is cancelled for the first time in 16 years
Every event was moving like clockwork – precisely on time. At 11:30 AM the air horn sounded for the start of Meghan's Mile, and at the same time it started to rain lightly. Our Organizing Committee quickly consulted with Columbia County emergency services, local law enforcement, and the weather service. Before the first miler crossed the finish line we heard thunder and saw lightning. The weather service confirmed that the inclement weather would continue. Given the information regarding the weather that we had before us, we had to make the difficult and disappointing decision to cancel the 5K and ensure everyone's safety.
All attendees stayed safe during the adverse conditions; Chatham High School served as shelter for everyone as the lightning and thunder continued. As the storm diminished, over 1,000 people – many having traveled long distances, who had come to run in the 5K, were offered refreshments from our Food Court. Afterwards, many walked under the finish line and back to their cars...perhaps disappointed, but definitely safe.
The Organizing Committee is hopeful that everyone who came out felt the same special spirit of Sean's Run that we feel year after year. We are undaunted and we will be back in 2018 to produce a wonderful 17th Annual Sean's Run Weekend. Maybe we will have to run the 5K twice to make up for this year!
---
2017 Event T-Shirts
Register early to take advantage of our free give-aways!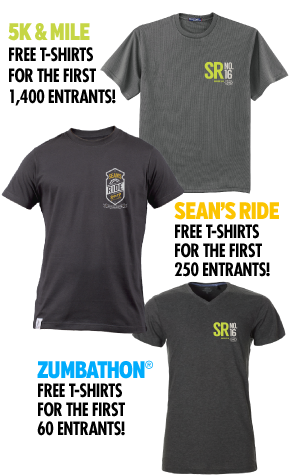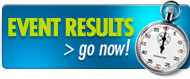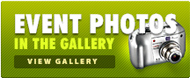 ---
---


See comments from our Facebook page >>
---