The Committee to Produce the Sean Patrick French
Memorial Run / Walk

We Are About

Producing a well-organized, highly publicized event that includes:
5K Run/Walk,
1 Mile youth race known as Meghan'sMile
50, 20, and 10-Mile Bike Rides
Zumbathon
A rece for people with Developmental Disabilities
Tribute to Victims and Survivors of impaired driving
World Championship Battle of the Belts seatbelt contest
Prevention Education Expo

Our Goals Are
Increasing awareness about the problems of underage drinking and impaired driving by attracting participants, spectators and media attention from across the capital region to a well-organized community event.
Raising funds to give to youth and student organizations to implement year-round programs that combat underage drinking, impaired driving and teens' lax use of seatbelts.
Raising funds to present scholarships to deserving college-bound seniors from throughout the region.
Encouraging healthy lifestyles and safe choices and reduces the number of teens who drink, drive while impaired, ride with a drunk driver, or fail to use seatbelts.

Our Beginnings
Our all-volunteer Committee and Board of Directors created Sean's Run in response to the tragic death of Sean Patrick French, the 17-year old Chatham High School junior, honor roll student, community volunteer and record-setting athlete who lost his life on January 1, 2002 as a passenger in a drunk-driving car crash. Another passenger, 17-year old Ian Moore, sustained paralyzing injuries and is now a paraplegic. The intoxicated driver, also 17-years old, was a schoolmate who had been arrested previously for drunk driving, just 18 days before the fatal crash.

This tragedy prompted the enactment of Sean's Law on January 1, 2003 that requires the suspension of a license upon the first arrest of a 16 or 17 year old on drunk driving charges. The Bill to implement Sean's Law, which passed in both the NYS Senate and Assembly with unanimous votes, was drafted and first introduced in the Senate by our own Senator Stephen Saland and subsequently introduced in the Assembly by Buffalo-area Assemblyman Paul Tokasz. Governor George E. Pataki signed the Bill into law during a public ceremony at Chatham High School on September 30, 2002.

Sean's story is featured in the dramatic educational video entitled "Confronting Drunk Driving" distributed to schools nationwide by Human Relations Media, (800) 431-2050. His story also been the subject of an article in Sports Illustrated magazine, numerous newspaper reports and television reports, and has been highlighted by NYS MADD.

The Need for Sean's Run
Sean's death prompted a group of adults and youth from the Chatham area to come together and ask the question: "What else can we do, as a community, to help kids make better choices, to get them to better understand why they should never ride with an impaired driver, why they should not consume alcoholic beverages until they are 21, why they should always use their seatbelts?"
A Committee member added, "If it can happen to a young person like Sean, who was a responsible, smart and well adjusted young man, then maybe it could happen to any kid in the community."
Another added, "The school teaches about this, but apparently, more needs to be done to reinforce the lessons taught in school."
NYS Department of Motor Vehicles research continues to show that young drivers are more often involved in alcohol-related crashes than any other comparable age group. The peak of fatal crashes occurs at age 21. One only has to pick up the newspapers to see story after story of alcohol-related fatal and personal injury crashes involving drivers who are under the age of 21 years. While drivers who are under the age of 21 comprise only 7% of the licensed drivers in the region, these young drivers were responsible for 21 % of all the alcohol-related fatal and personal injury crashes - an over representation factor of 300%.
Car crashes are the leading cause of death for teens, and nearly 2/3 of those who perish were not using seatbelts. Over half of all teenage car crashes involve alcohol.

Our Growth and Impact

Year 1 —
The first Sean's Run 5K, on the last Sunday of April, 2002, was produced just 4 months after Sean French's death. The event attracted over 1,000 participants from a 14-county region and raised $40,000 that was contributed in equal portions to the Sean Patrick French Scholarship Fund and to the family of Ian Moore to help retrofit his home to accommodate his wheelchair and other special needs. The Scholarship Fund now awards 6 to 10 scholarships annually to seniors from throughout the capital region.

This first event served as the catalyst for the commencement of the first-ever Chatham Middle School SADD chapter and the publicity that was afforded the event was also instrumental in keeping the issues related to underage drinking and driving in front of the NYS Legislature at the time Sean's Law and other measures were being debated. Sean's Law was passed just a week before the first Sean's Run, and subsequently the Legislature passed bills lowering of the DWI threshold to .08 BAC, and implementing the Graduated Junior License and the Keg Tagging laws. Frequently the case of Sean Patrick French was referenced in newspaper and TV coverage as the Legislature debated these bills.
---
Year 2 — 2003, 418 entrants.
In the second year, our efforts expanded, we added an Prevention Education Expo and we planned to begin to help other communities commence and support anti-underage drinking and impaired programs.

Through this growth of activity, Sean's Run has become much more than a once-yearly community 5K run / community walk. By contributing the proceeds of the event to deserving youth groups, SADD, MADD and RID chapters, the Committee and our sponsors are using Sean's Run as the catalyst to commence and support anti-underage drinking and impaired driving programs in other counties.
---
Year 3 — 2004, 612 entrants.
A Request for Proposals (RFP) process was developed to distribute the funds raised — $5,500 — in year two. Organizations were invited to propose exciting prevention and education activities that encourage safe choices and healthy lifestyles. Grants were awarded to eight (8) organizations from throughout the capital region were selected and presented cash awards, ranging from $500 to $1,500 to implement prevention programs that incorporate the effective strategies recommended by the National Highway Safety Administration.

The Committee created a website (www.SeansRun.com) prior to the third annual Sean's Run which includes information about the scholarships, grants, 5K, Meghan'sMile and the Prevention Education Expo. In addition, our Constitution and By-Laws, annual budget and list of contributors are posted now at our website. Our sponsors, photos, press releases, news articles are also included. In year three we also started to memorialize other young people who have lost their lives in car crashes.
---
Year 4 — 2005, 648 entrants.
On April 24, 2005, grants awarded through the RFP process increased to $10,000 (the amount we raised in year #3) and 12 organizations benefited from proceeds earned at Sean's Run. In addition, our work became a catalyst for the establishment of additional SADD chapters and has supported the efforts of the Columbia County District Attorney in coordinating the work of SADD chapters throughout the county.

Furthermore, a 12-county coalition comprised of law enforcement, District Attorneys, county and municipal governments, prevention specialists, schools and youth organizations used the 2005 Sean's Run as the occassion to introduce the regional "Parents Who Host, Lose the Most" (PWHLTM) campaign. The Sean's Run Committee encouraged the adoption of this nationally recognized strategy throughout the region as part of the 2006 Sean's Run RFP process. Organizations that proposed strategies to advance the PWHLTM campaign in their communities were given extra consideration for cash awards from Sean's Run.
---
Year 5 — The 5th Annual Sean's Run, Sunday, April 23, 2006, despite a steady downpour, was our best to date — the most entrants, the most sponsors and contributors and we added two new elements:
A special Tribute to Victims and Survivors of impaired driving crashes, and
The World Championship Battle of the Belts seat belt contest for high school students.
We awarded 9 grants totaling $6,900 and the Sean Patrick French Memorial Scholarship Fund awarded scholarships to eight (8) more deserving college-bound seniors.
---
Year 6 — Held on Sunday, April 29, 2007, we built on the success of last year and further grew the event. 818 people registered in the 5K and SeansMile. We introduced Chip Timing to the event and for the first time we had results and awards posted within minutes of the finish of the 5K. We also started what will become an annual feature, Saturday Packet Pick Up. Nearly 350 people took advantage of this convenience for picking up their goodies a day early to avoid standing in line on event day. 10 more groups were presented grants and 10 more seniors were presented scholarships. Since Sean's Run began in 2002, the proceeds have funded 38 grants, totaling $28000, and the Scholarship Fund has awarded 38 scholarships totaling $28,000.
---
Year 7— April 27, 2008. 1,085 entries – the most ever! We dedicated the event to Meghan Kraham, who as a 16 year-old helped organize the first Sean's Run and served on our Organizing Committee until her untimely death at age 22 on August 18, 2008. She succumbed after a 6 month battle with a rare form of cancer. We miss Meghan's smile. As of this event we've given away a total of $106,000 in scholarships, contributions and grants in seven years! The day started gloomy and overcast, the sun came out for the 5K – as was predicted during the opening ceremony by General Chairman Jeff French. First Niagara Bank Foundation was our Presenting Sponsor with a $10,000 contribution! We continued Saturday Packet Pick Up and moved the time for conducting the World Championship Battle of the Belts to 12:00 noon, before Meghan'sMile so more people had an opportunity to watch this fast-moving seatbelt buckling competition. Our website was completely rebuilt and we added the Register Star and Chatham Courier, Park Row Gallery and Hawthorne Valley Farm as sponsors.
---
Year 8 — April 26, 2009. 1,371 entries. 85 degrees, mostly sunny skies. We grew again – a 67% increase in entries in 2 years! 567 people registered on Saturday and Sunday. Because of the growing crowd, participants are finding parking places further and further from the high school. This year our staging area in the parking lot was fully decorated with bright banners and lots of colorful balloons. We awarded grants to 16 organizations, and 10 more scholarships to deserving seniors. Now we have given away $120,050 since the inception of this event. First Niagara Bank continued as our Presenting Sponsor. We renamed Sean's Mile to Meghan's Mile to honor and remember Meghan Kraham. 15 minutes before the start of Meghan's Mile our timing company experienced a drop in power, shutting down their computers. With power quickly restored and computers re-booted, the event started 17 minutes after the advertised time of 12:30 PM. However, we were quick to get back on schedule and by 2:10 PM all awards had been presented for both races and the record crowd was dispensing to their cars having enjoyed another outstanding Sean's Run.
---
Year 9 — April 24 & 25, 2010. 1,462 total entries, and another record. Saturday: 70 degrees and crystal clear skies. Sunday: 56 degrees, overcast and showers. Now Sean's Run has become a 2-day event. We added our first ever Sea Jem's Super Saturday Run for Special Needs Kids. 20 young people with a variety of disabilities participated and Sean's Run became the first running event in the entire region to include a component for the special needs population. 373 people registered for the 5K and Meghan's Mile on Saturday and Sunday. The cool and wet conditions were excellent for the fleet afoot and no deterrent to the special spirit of Sean's Run. Grants were presented to 19 organizations in memory of Nancy Zygmon, our first Business Manager who succumbed to cancer last September.
Also, 10 more seniors were awarded scholarships. Now we have given away $135,550 since the inception of this event. First Niagara Bank continued as our Presenting Sponsor. Chocolate Milk was added to the refreshments menu. Race timing was nearly flawless and only 7 chips failed to find their way back to the timing company by the end of the day. The World Championship Battle of the Belts attracted 15 teams in the High School Division and 9 in the Middle School Division. The Chatham Police Department remained undefeated in the Law Enforcement Challenge component of the Battle of the Belts.
Every element of the 2 days went off on time as scheduled. Because of our largest turnout of volunteers, the Committee had everything cleaned up and we were off the school grounds by 3:30 PM, the earliest ever.
---
Year 10 – April 30 & May 1, 2011 - Our 10th running on May 1st was a hit under sterling blue skies and mid-70's temperatures on both Saturday and Sunday.
First Niagara Bank, our Presenting Sponsor, added 50 volunteers to our pool of 110. Total registrations were 1,320. Chuck Terry, 28, of Albany repeated as 5K Champion (16:11) and Betsy Edinger, 17, of Greenwich won the women's 5K division (19:45). The one mile youth race, Meghan's Mile, saw Erin Clark, 12, of Old Chatham win the girls race (6:34) and Chase Werner, 12, of Stuyvesant set a new course record in 5:51.
An elite-level performance and new 60-69 men's age group record was produced on the 5K course by Bob Giambalvo, 61, from Delhi with a time to 18:41. The 13-15 age group records were smashed in both gender divisions by Ross Wightman, 15, Chatham (17:49) and Madeline Montage, 15, Greenwich (20:31).
Sea Jem's Super Saturday Run for Kids with Special Needs, in its second year, attracted participants from across the region. Meghan's Mile and the 5K went off flawlessly and exactly on time.
Pine Plains Stissing Mt. High School won the title of World Champions in the Battle of the Belts that saw 12 high school teams and 7 middle school groups compete for bragging rights in the seatbelt buckling contest. Our Prevention Education Expo had an increase in the numbers of visitors.
14 grants were awarded to schools and youth groups to implement programs that combat underage drinking and teens' lax use of seatbelts. We also awarded 6 scholarships to outstanding college-bound seniors. To-date we gave given away $148,950 as scholarships to graduating seniors and as grants to schools and youth groups.
---
Year 11 – April 28 & 29, 2012 – Mostly sunny both days, Saturday 52 degrees, breezy, Sunday, 53 degrees, windy, gusts to 40mph. 1,375 entries total.
First Niagara Bank, our Presenting Sponsor, added 25 volunteers to our pool of 75. Total registrations were 1,375. Chuck Terry, 29, of Albany three-peated as 5K Champion (16:08). Chuck is the first runner to win Sean's Run three times. Brina Seguine, 22, of Rensselaer won the women's 5K division (19:11). The one mile youth race, Meghan's Mile, saw Samantha Taylor, 12, of Philmont win the girls race (6:41) and Noah Summers, 12, of Chatham win overall with a time of 6:39.
A new 13-15 female age group record (20:26), was set by Erin Clark, 13, of Old Chatham. Another female age group record (21:28), for the 50-59 group, was set by Linnea Van Tassle, 51, of Ghent.
Sea Jem's Super Saturday Run for Kids with Special Needs, in its third year, attracted 19 participants from across the region. Meghan's Mile and the 5K went off flawlessly and exactly on time.
We added a new feature – the Sean's Run Zumbathon® - on Saturday morning which attracted 65 participants and raised money to support Driver's Education programming at Chatham High School. We expect to continue this new activity next year.
Fonda-Fultonville High School SADD won the title of World Champions in the Battle of the Belts that saw 9 high school teams and 9 middle school groups compete for bragging rights in the seatbelt buckling contest. Our Prevention Education was visited by many participants.
15 grants were awarded to schools and youth groups to implement programs that combat underage drinking and teens' lax use of seatbelts. We also awarded 6 scholarships to outstanding college-bound seniors.
To-date we gave given away $160,950 as scholarships to graduating seniors and as grants to schools and youth groups.
---
Year 12 – April 27 & 28, 2013 – the most participants ever! 1,618 people registered to participate in one or both days under perfect weather conditions of blue skies and 70 degree temperatures both days.
On Sunday the 5K and Meghan's Mile saw the most finishers in the event's 12-year history. Matthew Forys of New York City, age 27, tied his course record of 15:18 set in 2008 and became the 2nd runner to win the race three times. Chelsea Benson of Hudson, NY, age 30, won the women's division with a time of 19:22.
5K records were set in four age groups including 80 and Over Women: Anny Stockman, 80, Rensselaer, 35:31. 60-69 Women: Judy Phelps, 62, Malta, 22:37. 50-59 Women: Linnea Van Tassel, 52, Chatham, 20:50 and 13-15 Males: Kaushik Pilar, 15, Latham, 17:16.
Overall winners of Meghan's Mile were Riley Werner, 12, Valatie, 6:44 and Louis Warner, 9, Kinderhook, 6:56.
The 5K began after a remembrance of the victims of the Boston Marathon terrorist bombings. Runners and walkers in the 5K and Meghan's Mile were treated to a spread of nutritional foods and drinks after crossing the finish line.
The World Championship Battle of the Belts contested on Sunday was won the team Violation 12.19 from Mohonasen High School, Schenectady County. The Junior High Division was won by the Bucklin' Bunnies from Chatham MS. 13 schools from across the region brought teams to compete in the annual seatbelt bucking competition.
The first-ever Sean's Run Bike Rides on Saturday attracted 220 bicyclist entrants. Half chose a scenic 50-mile route which included country roads, village and city streets and lovely countryside vistas. The others opted for the 20-mile ride featuring an out-and-back course. Both rides included a lively rest stop at the Mellenville Firehouse with a variety of treats and a finish line refreshment tent featuring both hot and cold foods and drinks.
The second Sean's Run Zumbathon, a 2-hour non-stop fitness party, was held Saturday in the Chatham elementary school gym with 75 participants. Six Zumba instructors volunteered to keep the party going and a volunteer DJ made sure the music never stopped. Refreshments were served at the conclusion of the Zumbathon.
Saturday's activities concluded with the 4th running of our Super Saturday Run for Special Needs Kids. 25 kids of all ages with intellectual and developmental disabilities enjoyed all the amenities of Sean's Run including a run that concluded under the Sean's Run finish line banner, t-shirt, medals and refreshments.
We awarded grants to 14 schools and organizations to implement programs to combat underage drinking, impaired driving and lax use of seatbelts by teenagers.
Also, we awarded 6 scholarships to deserving college bound seniors.
To date we have awarded $172,571 in grants and scholarships since 2002.
---
Year 13 – April 26 & 27, 2014
The Numbers
1,479 total registrations.
1,250 registered in 5K or Mile.
3 age-group course records in 5K
174 Bike Ride registrations.
46 in Zumbathon.
9 in Special Needs Kids Run.
24 Teams in the Battle of the Belts.
1 World Champion in Battle of Belts – Mohonasen High School repeated as Champs
6 Scholarships Recipients.
14 Grants awarded.
12 agencies with exhibits in Prevention Education Expo.
55 sponsors.
100+ volunteers.
6 times rain started and stopped over the weekend.
38 degrees when Bike Rides began on Saturday.
44 degrees and 35 mph winds gusts at 9 AM on Sunday.
1 special 14-year old, Kari Liedel, killed by a drunk driver, was remembered.
3 volunteer fire companies and 1 running club provided volunteers.
Countless smiles seen and positive feedback heard by the Organizing Committee.
430 – total number entrants ages 18 and Under
247 – total # in largest 10/year age group – ages 50 – 59
190 – number of registrations from each Zip Code – 12075 & 12037
77 – number of Out-of-State registrations/donors
842 – female registrants/donors (60% of total)
$183,571 – amount contributed as Grants and Scholarships to-date
---
Year 14 – April 25 & 26, 2015 – with 1,493 total registrations, this was the 2nd largest event. Saturday's weather conditions were cool (40 degrees when the Bike Rides started) and overcast. Sunday saw perfect running weather (52 for start of the 5K) and partly cloudy.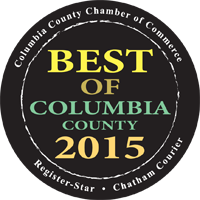 Sean's Run Weekend was voted ColumbiaCounty's Best Community Event-Spring by our participants, spectators, supporters and sponsors in a contest by the Columbia County Chamber of Commerce and the Register Star and Chatham Courier newspapers.
The 5K and Meghan's Mile attracted 1,220 registrants. Overall winners were Lisa Daniello, 29, from Albany with a time of 19:27, and Thomas O'Grady, 29, from Latham with a time of 16:54. Two age group 5K records were set: 12 and Under Female – Jenna-marie Morin, 12, from Troy with a time of 22:25, and 80 and Over – Richard Eckhardt, 81, from Albany broke his own record set the year before with a time of 40:36.
Overall winners of Meghan's Mile were Katie Everett, 11, Old Chatham, 6:49 and Casey Sitzer, 12, Ghent, 6:05.
The 10th World Championship Battle of the Belts was contested on Sunday and for three years in a row, a team from Mohonasen High School, Schenectady County, won the World Championship! The Mohonasen Safety Bucklets won with a time of 39.09. The Junior High Division was won by the M&M's from Algonquin MS, Averill Park in 37.41.
Sean's Rides on Saturday had 196 entrants who enjoyed the fun and amenities of the area's premier early-spring supported ride with 50-mile, 20-mile and 10-mile scenic routes. GranFondo.com posted an outstanding review by participant Greg MacConnell.
Sean's Run Zumbathon, a 2-hour non-stop fitness party, was held Saturday in the Chatham elementary school gym with 63 participants. Four Zumba instructors volunteered to keep the party going and a volunteer DJ made sure the music never stopped.
Saturday's activities concluded with the 6th running of our Super Saturday Run for Special Needs Kids. 14 kids of all ages with intellectual and developmental disabilities enjoyed all the amenities of Sean's Run including a run that concluded under the Sean's Run finish line banner, t-shirt, medals and refreshments.
We awarded grants to 17 schools and organizations to implement programs to combat underage drinking, impaired driving and lax use of seatbelts by teenagers.
Also, we awarded 6 scholarships to deserving college bound seniors. To date we have awarded $195,506 in grants and scholarships since 2002.
We dedicated the 2015 Sean's Run Weekend to Max Richard Kelly, a very popular outstanding student and athlete at Columbia Greene Community College, who was killed as a passenger in a car crash on December 31, 2012. His 19-year old buddy, the driver, was intoxicated.
---
Year 15 – April 23 & 24, 2016. Our 15th running offered everything expected of a highly regarded and exceptionally well-produced community event. Participants and sponsors alike have spoken, and voted Sean's Run Weekend as "Best Community Event-Spring" in Columbia County.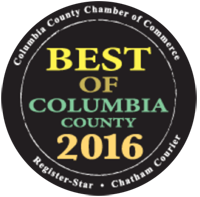 Simply put, the 15th Annual Sean's Run Weekend was our best event ever. A total of 1,820 people registered for the various activities of Sean's Run Weekend. The weather was perfect, for April – no rain, mostly sunny and temps in low 60s.
The Weekend was dedicated to the memory of Christopher Stewart, the 17-year old Shenendehowa High School football team captain who was killed on December 1, 2012 when a drunk driver crashed into Christopher's car.
Our flagship activity — Sean's Run 5K and Meghan's Mile — attracted 1,550 registrants, the largest field since the event's inception in 2002.
In the Men's 5K 80-and-Over age group, the old course record set by Richard Eckardt's, 81, Albany, NY was shattered by Wade Stockman, 81, Rensselaer, NY in a time of 31:01. In addition two other runners bested the former record, including Charles Blanchard, 82, East Chatham, NY (34:04) and Dick Green, 81, East Chatham, NY (36:19).
First-time 5K winners, Ross Wightman and Hayley Madsen, dedicated their wins to Ross's sister Leah Wightman, a perennial Sean's Run participant who was diagnosed with Acute Myeloid Leukemia (AML) in early March and awaits a Bone Marrow Transplant.
A new feature of the 5K, the Firefighters' Challenge, drew volunteer firefighters from across the county who ran in their firefighting protective gear — a demonstration of their commitment and dedication to protecting their communities.
Katie Everett, 12, claimed her third consecutive Meghan's Mile Champion title and Graham Richard, 11, won the boys mile race.
Prior to the start of the 5K Run/Walk, the hotly contested and rollicking World Championship Battle of the Belts included a field of 19 teams representing schools from across the region. When the Battle was over, Mohonasen High School, Schenectady County, retained their title as World Champions for the fourth consecutive year, having now won the title 5 times in 11 annual contests.
Sunday's agenda included the Prevention Education Expo and the introduction of the Sean's Run Scholarship Winners and the recipients of Sean's Run Grants to schools and youth groups. Thanks to the generosity of our sponsors and participants, we have given over $208,000 to support these two areas of interest over the past 14 years.
Congressman Chris Gibson (19th CD) from Kinderhook, presented a framed copy of the Congressional Record from April 14, 2016 when the Congressman made a presentation on the floor of the U.S. House of Representatives honoring the life of Sean Patrick French and the good works of Sean's Run Weekend. The Congressman has never missed participating in the 5K since his election 6 years ago.
Three new elements of the weekend – entertainment by the Berkshire Bateria Brazilian Drum group, an interactive exhibit by Artists for Sean's Run and an expanded Finish Line Food Court offering a variety of samples from local restaurants and caterers were well received.
On Saturday over 200 bicyclists, offered a choice of either a 50-, 20- and 10-mile route, enjoyed nice riding conditions and fun rest stops and a refreshments tent at the finish line. Though not a race, it is notable that the first cyclist to complete the 50-mile route finished in 2:29, averaging a very respectable 20 mpg on the roads that were all open to traffic.
The Sean's Run Zumbathon attracted over 50 of the area's most dedicated "fitness fanatics" in the two-hour, non-stop dance party.
Kids of all ages with physical and intellectual disabilities enjoyed the Super Saturday Run for Special Needs Kids.
Once again, in a contest hosted by the Columbia County Chamber of Commerce and Columbia-Greene Media, the people voted Sean's Run Weekend as Columbia County's Best Community Event-Spring in 2016.
---
Year 16 –
April 29 & 30 2017
2 days, 1,530 registrants, 1 bad storm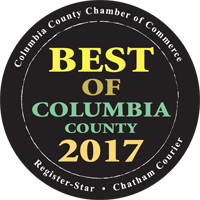 Saturday's 50-, 20 & 10-mile Bike Rides saw excellent weather and wonderful scenery followed by an outstanding spread of refreshments provided by our Presenting Sponsor, Dietz & Watson. 212 bicyclists pedaled the new courses and the feedback was positive. The Zumbathon attracted 52 super athletes who danced non-stop for 2 hours – what a work out! Also on Saturday Jaime's Race for People with Special Needs had 14 entrants. The Zumbathon and Jaime's Race participants also enjoyed the new Food Court.
Sunday morning's weather started nicely and the early forecast was favorable. The Prevention Education Expo had exhibits from many organizations promoting safe decisions. Grants were presented to 13 schools and scholarships were presented to 3 seniors. The World Championship Battle of the Belts was contested, and continues to serve as a reminder about staying safe by always buckling up when travelling in a motor vehicle. The new Food Court was fully stocked with an expansive spread of food for all to enjoy.
Sean's Run 5K is cancelled for the first time in 16 years
Every event was moving like clockwork – precisely on time. At 11:30 AM the air horn sounded for the start of Meghan's Mile, and at the same time it started to rain lightly. Our Organizing Committee quickly consulted with Columbia County emergency services, local law enforcement, and the weather service. Before the first miler crossed the finish line we heard thunder and saw lightning. The weather service confirmed that the inclement weather would continue. Given the information regarding the weather that we had before us, we had to make the difficult and disappointing decision to cancel the 5K and ensure everyone's safety.
All attendees stayed safe during the adverse conditions; Chatham High School served as shelter for everyone as the lightning and thunder continued. As the storm diminished, over 1,000 people – many having traveled long distances, who had come to run in the 5K, were offered refreshments from our Food Court. Afterwards, many walked under the finish line and back to their cars...perhaps disappointed, but definitely safe.
The Organizing Committee is hopeful that everyone who came out felt the same special spirit of Sean's Run that we feel year after year. We are undaunted and we will be back in 2018 to produce a wonderful 17th Annual Sean's Run Weekend. Maybe we will have to run the 5K twice to make up for this year!
---
Dear 2017 Sean's Run 5K Registrant,
Thank you again for your support of Sean's Run Weekend Presented by Dietz and Watson.
You took the time and effort to sign up and to come to Chatham on April 30th to run or walk in our 16th annual 5K, sponsored by Coon Self Storage – and we were excited and prepared to provide you with a great experience. Your name was to be announced as your crossed the finish line. Our finish line festivities were ready with an abundance of food, music and awards. We planned to make you feel proud about your accomplishment – perhaps this was to be your first 5K, you were going to set a Personal Record, or it was to be your first time running since an injury. For many of you it was to be your annual running of Sean's Run 5K.
Unfortunately the weather did not cooperate and we had to cancel – for the first time ever.
Your entry fee has been well invested in the grants given to 13 schools and youth groups to implement programs that combat underage drinking and impaired driving and encourage use of seatbelts. Also, proceeds from the event supported 3 scholarships to deserving college-bound seniors.
Without our sponsors and participants like you, this would not have been possible.
As a small gesture of appreciation for your goodwill and best intentions, we are going to name each of our 5K registrants as a "Special Sean's Run Honoree 2017." Your name will be posted on an Honor Roll at our website in the coming days.
We hope that you felt the special spirit of Sean's Run when you arrived at Chatham High School and that your enthusiasm for Sean's Run has not been dampened. The many emails we have received and comments on our Facebook page confirm that despite the rain, there were many positives for our registrants – we are pleased for that.
We are already planning next year's event and hope you will be back April 29, 2018 for a wonderful 17th Sean's Run Weekend.
On behalf of a very appreciative Organizing Committee – thank you very much.
Mark D. French, Secretary
2017 Honor Roll

Antonio

Abitabile

Meghan

Abitabile

Nicholas

Accuosti

Bill

Accuosti

Erica

Accuosti

Kaytiana

Acuna

Brittany

Adams

David

Ahders

Becky

Alessi

Jessica

Alessi

Michael

Alix

Michael

Alix

Michael

Alix

Ellen

All

Robert

Allard

Jay

Allen

Hallie

Allen

Anassia

Anderson

Kassy

Andrade

Christine

Anne

Donald

Anne

Jeffrey

Antalek

Jack

Antalek

Jace

Antalek

Michael

Antonelli

Karen

Antonelli

Matthew

Antonelli

Katie

Antonelli

Lori

Antonson

Jordan

Araya

Joseph

Attendorn

Russell

Atwood

Jean

Aubin

Abigail

Audenino

Debbie

Auer

Stephen

Auerbach

Gennea

Austin

Richard

Bachner

Susan

Baer

Cheyenne

Baily

Kathleen

Baker

Zoey

Baker

Thomas

Ballinger

Chloe

Barker-Benfield

Nevaeh

Barrington

Alexandra

Bartolotta

Claudia

Bates

Sharon

Baxter

Michelle

Baxter

Ryan

Baxter

Ella

Baxter

Jennifer

Beach

Jeannette

Beaumont

Mark

Beaumont

Tiffany

Becker

Ben

Beene

Jessica

Behn

Caren

Behn

Michael L

Behrens

Abby M

Behrens

Stephen

Behrens

Johanna

Benker

Kevin

Bennett

Ann

Bentzen

Nina

Benvenuto

Caitlin

Berdiales

Jeanne

Bergeron

Morgan

Bernat

Abriel

Berninger

John

Blaauw

Hilary

Blair

Savannah

Blair

Kathleen

Blanchard

Skipper

Blanchard

Breanna

Blanchard

Steven

Blank

Jennifer

Bleichert

Angel

Bleichert

Taylor

Bodo

Amy

Boehme Silver

Laura

Bolander

Katie

Bombard

Doreen

Bonesteel

Michael

Bonesteel

Michael

Bonesteel

Audrey

Bonesteel

Sam

Bonesteel

Noah

Bonesteel

Ludia

Booth

David

Booth

Eric

Bott

Brenna

Bouchard

Kristy

Bowen

David

Bowen

Nick

Bowman

Mike

Bowman

Erika

Bowman

Jane

Boyles

Nicolette

Bozian

Colleen

Brackett

Emily

Bradley

Daniel

Bradway

Paul

Bradway

Melane

Brandston

Thomas

Breimer

Eric

Breimer

Kaitlyn

Bremmer

Deztany

Brevoort

Nyjai

Brink

Matthew

Brown

Carl

Brown

Fiona

Brown

Mason

Brown

Billie

Brown

Dee

Bruce

Noelle

Bruneau

Robert

Bruneau

Jared

Bruns

Matthew

Bryant

Andrew

Bryant

Christopher

Bub

Curtis

Buchan

Curtis

Buchan

Liam

Buckenroth

Ella

Buff

Griffin

Buff

Kendall

Buff

Colleen

Buff

Gina

Burger

Kelly

Burgess

george

burke

jamison

burke

Ari

Burns

Toby

Butterfield

Graham

Button

Andrew

Byrne

David

Byrne

Shawn

Caldwell

Janna

Caldwell

Jada

Cammuck

Rod

Camp

Elizabeth

Campbell

Deb

Campbell

Meagan

Cantele

Mary

Cantele

Gianna

Carbone

Mary

Carey

Anne

Carlisle

John

Carlson

Anthony

Carlucci

Wyatt

Carr

Michele

Carr

Tim

Carr

Jonathan

Carr

Christine

Carr

Gail

Carr

Peter

Carr

Maryanne

Carr- Perez

Azure

Cassidy

Shane

Cassidy

Cristian

Castellanos

Kelli

Cavagnaro

Daniel

Cavagnaro

Isabella

Cavanaugh

Vanessa

Cerami

Deborah

Chaikowski

Jasmine

Chamberlain

Edson

Chipalo

Diane

Christie

John D

Christopher

Alexander

Chudy

Michael

Chudy

Cristina

Chudy

Kadah

Clanton

Richard

Clark

Darren

Clark

Diego

Clark

Derek

Clark

Todd

Clark

Niki

Clark

Melissa

Clement

Destiny

Clemmons

Sara

Clough

Lori

Collins

Stephen

Collins

Abigail

Collins

Brian

Collins

Nathaniel

Colon

Katie

Colquhoun

Rebecca

Colwell

Alexandra

Colwell

Mike

Colwell

Zachery

Conklin

jeremiah

connolly

Bridget

Conroy

Michelle

Conway

Michelle

Coon

Audrey

Coon

Tiffany

Coon

Donna

Coon

Lukas

Coon

Amelia

Coon

Kara

Coon

Conrad

Coon

Kaytlin

Coon

Logan

Coon

Courtney

Coon

Staycie

Coons

Kevin

Corrigan

Evelyn

Cortes

Michelle

Cotsonas

Anika

Cousins

Rebecca

Cousins

Katie

Covell

Danielle

Crinieri

Shane

Croke

John

Cronin

Melissa

Crosby

Kenneth

Crowley

Catherine

Cruz

Jose

Cuacuas

Deryck

Culley

Kathleen

Culliton

Mikayla

Cummins

Jason

Cummins

Anna

D'Arcangelis

Teresa

D'Arcangelis

Joyce

D'Imperio

Brandy

Dalton

Jeanne

Damia

Jeff

Damia

Heather

Damia

Cora

Dandridge

Tracey

Daniels

Richard

Daniels

Silvio

Darcangelis

Barbara

Davi

Jamie

Davis

Richard

Davis

Patty

Decato

Andrew

Decker

Paige

Deerfield

Hunter

DeGraff

Martha

Degrazia

Rick

Degroff

Victoria

Degroff

hector

deJesus

Lynette

Dellavechia

David

Dellgrottaglia

Lauren

Dembrosky

Kelsey

Denton

Marcella

Desalvo

Tiara

Dessuit

Alice

Detolla

Patrick

Devine

Tori

Deyo

Alexa

Deyo

Larry

Dimauro

Pat

DIMPERIO

Michael

DIMPERIO

Beverly

Dimuro

John

Dimuro

David

Dlugolecki

melissa

dobsa

Jennifer

Doleski

Abigail

Dolge

Wyatt

Dolge

Matt

Dongsavanh

Shannon

Donnelly

Shannon

Donnelly

Christopher

Doss

Sage

Douglass

Lydia

Douthit

Colin

Douthit

Shane

Douthit

Katie

Downer

Rebecca

Doyle

Caitlin

Doyle

Caleb

Doyle

Grace

Doyle

Daniel

Doyle

Nicole

Dragity

Ryan

Dragity

Gavin Sean

Dragity

Michele

Drebitko

Connor

Dufour

Mark

Dumont

Jeannie M.

Dunbar

Walter

Duncan

Carrie

Duncan

Osei

Dunn

David

Durkin

Lynn

Dykeman

Michelle

Edgeworth

James

Edgeworth

Johnny

Edick

Alicia

Edick

Katelyn

Edick

Lyndsey

Edick

Johnny W

Edick

Michele

Edmonds

Rosemary

Edwards

Gregory

Effman

Timothy

Eglin

Amy

Eglin

Geena

Eglin

Sara

Eglin

Marissa

Elliott

Steve

Engel

Carrie

Engel

Lisa

Engel

Samantha

Enright

Helen

Enright

Elaine

Erickson

Thomas

Essig

Brianna

Estrada

Owen

Everett

Katie

Everett

helen

Exum

Joshua

Ezekiel

natasha

face

Amber

Face

Meg

Farquharson

Kimberly

Favro

Da'Kari

Figueroa

Donna

Fink

Maura

Fitzgerald

Ann

Flanagan

Annabel

Flatland

Emma

Flatland

Steinar

Flatland

Robin

Flatland

Amy

Flaum

Patrick

Flynn

Jay

Folickman

Chuck

Forys

Nancy

Forys

Craig

Forys

Matthew

Forys

Joseph

Forys

Diana

Forys

Joseph

Forys

Timothy

Forys

Kelly

Forys

Laura

Foster

Kayla

Franceschi

Maddie

Frary

Kristy

Frederick

Darsi

Frederick

Kevin

Frederick

Mark

French

Cathy

French

Carol

French

Jeffrey

French

Kara

French

Darrin

French

Courtney

French

Eric

French

Rhys

French

Brendan

French

Ivy

French

Eileen

French

Lee

French

Collin

French

Cory

French

Renata

French

Padre

French

Andrea

French

Andrew

French

Max

Frering

Simon

Frishkoff

Christina

Froehlich

Nicholas

Froes

Clara

Froes

Emily

Frost

Carl

Frost

Jordynn

Fuller

Veronica

Funk

Tsuyoshi

Furukawa

Conlley

Gadson

ronald

gainer jr

Hannah

Galarneau

John

Gallagher Iii

Tricia

Galluccci

Jazmine

Garafalo

Lindsey

Garafalo

Mary

Garafalo

Angela

Gardner

Kim

Garland

Ralph

Gartner

Michelle

Garvie

Naiya

Garvin

Thomas

Gavin

Mary

Gavin

Sean

Gavin

Maeve

Gavin

Caroline

Geisler

Julie

Geleta

Lisa

George

Heidi

Gerlach

Harrey

Gero

Heather

Gibbons

Don

Gilbert

Andy

Gilchrist

Megan

Gilligan

Trevor

Glanville

Daniel

Goldston

Diamya

Gomez

Esteban

Gomez-Perez

Melissa

Gonzalez

Courtney

Goodrich

Molly

Goodrich

Carol

Goold

David

Goold

Randy

Goold

Carol

Goold

David

Goold

Kathryn

Gordon

Pharroh

Gordon

Mary

Gorman

Alexis

Graham

Madison

Graham

Megan

Grandinetti

Karen

Grandinetti

Deion

Grant

Michael

Grant

Peter

Gray

Paige

Graziano

Richard

Green

Emma

Gregg

Casey

Gregory

Darren

Grout

Emma

Gryner

Catherine

Gunn

Michael

Gunn

Graham

Gunn

Caroline

Gunn

Frank

Guzman

Timothy

Gyurovits

Lauren

Haberland

Yaser

Hadine

Choaib

Hadine

Tyler

Hall

Michael

Hall

Alyxandra

Hall

Jeannette

Hallock

Mark

Halpin

Benjamin

Halpin

William

Hamm

Daniel

Hamm

Mason

Hamm

Lauren

Hamm

Stacy

Hamm

chris

hamm

Heidi

Haner

Courtney

Haner

Mary Ellen

Haner

Mary

Harding

Lewis

Hartman

Carli

Hathaway

Kyra

Hazzard

Camryn

Hebert

Matthew

Heffner

Maureen

Heffner

Mitchell

Heffner

Megan

Heinbach

Samantha

Held

Joshua

Henderson

Za'Quiah

Henderson

Samantha

Hendrix

Leah

Hennessey

Bob

Hennessey

Bella

Henry

Lisa

Herb

Analeah

Herbst

Helen

Herrick

David

Herrick

Eva

Herrick

brian

herzog

Christine

Heywood

David

Hilbert

Samantha

Hoffman

Ryan

Hogan

Marie

Hogan

Noah

Hoke

Naya

Holder

Samuel

Hoppe

Don

Horan

Adam

Horowitz

Emily

Horton

Trey

Hotaling

Jim

Hotaling

Shannon

Hotaling

Connor

Hotaling

Dana

Houser

Grant

Houser

Jason

Hover

Lauren

Howard

Michael

Howard

Charles

Howard

Meghan

Howard

George

Huaqui

David

Hudson

Jeff

Hughes

Nikki

Hughes

Lola

Hughes

Debra

Hughes

Kathleen

Hughes

Elmer

Hughes

Philip

Hurst

Jodi

Hutchinson

Hanan

Ibrahim

Carli

Imreh-Allegretta

Erick

Jaboda

Xiomara

Jackson

Skylar

Jackson

Joanna

Jacobsen

Christina

Jacobsen

Alexandra

Jakowska

Mohmed

Jamal

Jennifer

Jamieson

Nick

Janowski

Mackenzie

Jarvis

Lauren

Jenks

Jennifer

Jennings

Amanda

Jennings

Tobias

Jeralds

Doyle

Joanne

Alison

John

Chris

Johnson

Amaya

Johnson

Chris

Johnson

Deborah

Jones

Alejandro

Juarez

Marvin

Juarez-Espinoza

Kendra

Julian

Julia

Kadison

Harriet

Kang

Alan

Kaufman

Jasmin

Kaur

sandra

keefner

Rikita

Keefner

Cory

Keefner

Ashley

Keegan

Susan

Keeler

Jayson

Keller

John

Kelly

Megan

Kelly

Tom

Kelly

Jennifer

Kelly

Owen

Kelso

Jordan

Kennedy

Cliff

Keyes

Farhana

Khan

Kiran

Khan

Joseph

Kihlmire

Crystal

Kilmer

Cheyene

Kilmer

Cassandra

Kilmer

Austin

Kilmer

Tessa

Kilmer

Eileen

Kinnicutt

Sarah

Kirschner

Tait

Kline

Matthew

Knaus

Patrick

Knight

Korwyn

Kolewe

Constantine

Kontogiannis

Leanne

Kontogiannis

Lynne

Kopac

Emmanuel

Korode

Richard

Koweek

Toni

Koweek

Rich

Kraham

BROOKE

KRAHAM

Aerianna

Kristel

Hank

Kuczynski

Ryan

Labelle

Laura

Labello

Corey

Labello

Manny

Lafond

Kathleen

Lamanna West

Will

Landivar

Emani

Lane

Elisabeth

Lapierre

Vic

Laport

Pamela

Lappies

Sue

Lastowski

Sushannah

Laurange

Jeremy

Laurange

Renee

Lawrence

Lauren

Lawson

Andrew

lawson

Michael

Layman

Denise

Lebrecht-Kuhner

Ray

Lee

Samantha

Legere

Brandon

Lemay

Scott

Leslie

Gianna

Liberatore

Kortni

Liedel

christen

lill

Alissa

Lintala

Bailey

Liptak

Nathaniel

Livingston

Cassidy

Lottey

Jonah

Lottey

thomas

lovett

Ryan

Lynn

Donald

Maccormack

Tom

Mack

George

Macpherson

Tim

Maggs

Nancy

Magley

Alyssa

Maiello

Nancy

Mainville

Laurie

Malin

Caroline

Mallick-Wood

Kevin

Maloy

Eileen

Maloy

Jordan

Mangold

Rob

Mangold

Demetrius

Manwaring

Lucy

Marston

Homero

Martinez

Ivette

Martinez

Michele

Martino

Stefania

Maruniak

Matt

Mastin

Ian

Maxwell

Erin

Maxwell

Ian

Maxwell

Otto

Maxwell

Jacob

Mazza

Tara

Mazzacco

Joseph

McAdams

Luca

McAdams

Christine

Mccartney

Pamela

Mccooey

Timothy

Mccooey

Caitlin

Mcdonald

Paddy

McDonald

Victoria

Mcgahan

Caitlin

McGlynn

Emma

McGlynn

Chelsea

Mckay

Sara

Mckay

Jayson

Mckay

Haleigh

McKay

Dannielle

McKay

Peter

McKay

Gavin

Mckenzie

Jackie

Mckeon

Michelle

McKnight

Carmella

Mcsween

Reynolds

Meghan

Jane

Meicht

Neil

Meicht

Tammi

Menegio

Britney

Mercado

Summer

Merrill

Sara

Mesick

Amyah

Messado

Mckenzie

Metcalfe

Amy

Michael

Joseph

Michael

Claire

Michael

dan

michaud

Elon

Michaud

Justin

Micozzi

Anna

Miles

John

Miles

Linda

Miller

Jennifer

Miller

Michael

Miller

Eric

Miller

Marc

Miller

Olivia

Miller

Anthony

Mills

Alex

Mills

Peter

Minahan

Mary

Minahan

Kate

Minahan

Tom

Minahan

Thomas

Minahan

Katie

Minahan

Eric

Mishkin

Alex

Mishkin

Kate

Mishkin

Eric

Mitchell

Katlin

Mock

Daniel

Moon

Amie

Moore

Gabriele

Moriello

Sydney

Morrell

Lana

Morrison

Diane

Morse

Leann

Morse

Jocelyn

Morse

Jonathan

Mossman

Lisa

Mossman

Pamela

Mountain

Marisa

Mulch

Mia

Mulch

Mollie

Mulch

Marisa

Mulch

Mia

Mulch

Mollie

Mulch

Matthew

Murdock

Megan

Murdock

Peter

Murphy

Jada

Murray

Michael

Musante

Susan

Naccarato

Wendy

Nack-Lawlor

Alana

Nadeau

Kellyann

Nagle-Zaik

Stuart

Narofsky

Ethan

Narofsky

Karen

Narracci

Christopher

Nash

David

Naughton

Margaret

Nells

Fiona

Nelson

Peter

Nelson

Irene

Newton

Madison

Newton

Sydney

Newton

Graham

Newton

Cailey

Nieto

steve

nieto

Tom

Nieto

Jessica

Northan

Heather

Nymann

Rebecca

Nymann

Steve

O'Donnell

Ryan

O'Dowd

Ryan

O'Dowd

Tristan

O'Neill

Andrew

O'Neill

Melissa

O'Neill

Jessica

Oehlke

Vernon

Oehlke

Vern

Oehlke

Julie

Oehlke

Joseph

Ogden

Mary Lou

Ohl

Samantha

Oliver

Nancy

Olmedo-Chavez

Dawn

Olson

Chelsey

Onzo

Dino

Orciuoli

Kit

Orologio

Polly

Ortiz

Emilia

Ortiz

Larry

Ostrander

Maria

Ostrander

Brian

Ostrander

Nicole

Overbaugh

Adam

Overbaugh

David

Page

Tammy

Page

Lauren

Palmateer

Chris

Palmateer

Lance

Palmateer

Kadi

Palmer

Christian

Palumbo

Eric

Papandrea

Kiarah

Parker-Seay

Maura

Pasqualicchio

Marianna

Pastorello

Ann

Paul

Kurt

Paul

Martha

Pec

Debra

Pelletier

Tricia

Pendergast

Timothy

Penk

Sandra

Peragine

Robert

Peragine

Irma

Perez

Amanda

Perri

Donna

Peterson

John

Peterson

Kadijha

Peterson

Kameron

Peterson

Alexandre

Petraglia

Salvatore

Petrianni

Lucas

Petrini

Henry

Petrini

Mark

Petrini

Genette

Picicci

Joseph

Pienta

Kenneth

Pierce

Rayshawn

Polen

Shansanique

Pollack

Jen

Poole

Dan

Poole

Mia

Porritt

Jill

Potter

Madeline

Powers

Marley

Prest

William

Primomo

Tricia

Primomo

Mary

Prindle

Kathleen

Proper

Clint

Proper

Deborah

Puglisi

Robert

Pulda

Tricia

Pullar

Paula

Queirolo

Scott

Quesnel

George

Quinn

Kevin

Quinn

Kristin

Quinn

Brian

Quinn

Taylor

Race

Nancy

Ranft

Emily

Ranft

Vicky

Ransford

Robert

Rasner

Kristen

Raup

Linda

Reed

Gregory

Reed

Daniel

Reed

Frank

Rees

Jennifer

Reeves

Jennier

Reeves

Kevin

Regan

Karen

Regina

Linda

Renken

Tim

Reutzel

Rita

Reza

Brooke

Riberdy

Marisa

Ricci

Gail

Riccobono

Ronald

Rich

Lisa

Rich

WILLIAM

RICHARD

allyssa

rippel

Claire

Robelotto

Gary

Roberts

dave

roberts

Jon

Rocco

Jesse

Rock

Karlee

Rockstroh

Tanya

Rohacevich

Mark

Rohan

Steven

Rosas

Steve

Rosen

Nethius

Rouse

Elany

Rubet

Danna

Ruiz

Kelly

Rushford

Taylor

Russell

gayle

russell

Jennifer

Ryan

Anne

Sager

Anastezia

Sakowicz

Yousef

Salama

Jasmine

Salgado

Kerice

Salmon

Jenna

Santabarbara

Marc

Santos

Mckennzi

Sapcoe

Mckennzi

SAPCOE

Madison

Saunders

Dylan

Saviano

John

Sawyer

Annmarie

Saxby

Annmarie

Saxby

Trina

Schanz

Andrew

Scharoun

Ann

Scharoun

Rupert

Scharoun

Amelia

Scheriff

kassidy

schermerhorn

kassia

schermerhorn

triston

schermerhorn

Andrea

Schiavo

Garret

Schiller

Tyler

Schmidt

Elisa

Schneider

Steffen

Schneider

Andreas

Schneider

Kaitlyn

Schrump

Michael

Schwab

Nicolette

Schwab

Jared

Schwartz

Steve

Seabury

Maris

Seabury

Brina

Seguine

MICHAEL

SEINBERG

MEG

SEINBERG-HUGHES

Emily

Sellman

Harry

sely

Gawain

Semlear

Robert

Semlear

John

Sencer

John

Sestito

Michael

Shaffer

Carrie

Sharpe

Keith

Shaw

David

Shea

Christina

Shea

Aiden

Shea

Rebecca

Sheehan

Gary

Sheffer

robert

sherwood

Suzanne

Shook

Zachary

Shufelt

Tyler

Shuhart

Dilip

Sidhu

Carol

Siedsma

Emma

Siedsma

Sierra

Siedsma

Sarah

Sigler

Jillian

Silver

Samantha

Silver

Kayla

Simmons

Renee

Simmons

Brian

Simmons

William

Sims

Amy

Sitzer

Brandon

Smith

Ryan

Smith

Stacy

Smith

Nicholas

Smith

Bonnie

Smith

Tyler

Smith

Kimberley

Smith

Bret

Smith

Caleb

Smith

Caroline

Smith

Emily

Smith

Christen

Smith

Eugene

Sneeringer

Louis

Snow

Nicole

Soblosky

Jason

Solis

Dennilu

Sosa

Alexandra

Sotek

Jordan

Sotek

Jeff

Sotek

Angelina

Spada

Holden

Spock

Hannah

Spock

Melony

Spock

Hayden

Spock

Jim

Spock

Emilee

Spoon

Melvyn

Stafford

michael

stanzione

Sally

Stark

Angela

Stefanatos

Anya

Stelcen

Mark

Stelling

Lara

Stelmaszyk

Shaylyn

Stephenson

Cody

Sterritt

Tyler

Stetz

Lori

Stevens

Kiara

Stewart

Michael

Stewart

Teresa

Stivala

Anny

Stockman

Wade

Stockman

Amanda

Storm

Lily

Strattman

Thomas

Strobeck

Chandra

Strompf

Alex

Strompf

Olivia

Strompf

Jordan

Surita

Landon

Surita

Dylan

Sutton

Jim

Tansey

Andrew

Tanzillo

Nancy

Taormina

Oliver

Tassinari

Zachary

Tattersall-Hill

Treacy

Terracciano

Chrissy

theiss

Jay

Thorn

Anthony

Thorton

Michael

Thumann

Mary

Thumann

Sonia

Tiemann

Tom

Tift

Lisa

Tiren

paula

tomaususki

paula

tomawaski

Paula

Tomazuski

Camilo

Torres Guasca

Debra

Torrey

Joanna

Tremper

Pilar

Treus

Manuel

Treus

Mike

Trivers

Kianna

Tucker

Charlotte

Tucksmith

Tiffany

Tuffaro

Haleigh

Tunis

Mollie

Turner

Jenna

Turner

Michael

Turner

Sandy

Tyler

Barbara

Tyski

Stephanie

Tyski

Scott

Ultimo

Nicholas

Umstattd

Kate

Van Alstyne

Angus

Van Beusichem

Sondra

Van Brunt

Scott

Van Brunt

Janet

VanAlstyne

Kaden

VanAlstyne

Logan

Vandenburgh

Logan

Vandenburgh

Linnea

Vantassel

Jennifer

Varrato

Laura

Vecchio

Ronald

vertilus

Naajia

Villa

Samantha

Visconti

daniela

vlad

Daniela

Vlad

daneila

vlad

Christian

Von Scrhader

Dave

Vona

Elizabeth

Vose

Kaj

Vose

Axel

Vose

Stephanie

Wade

Eric

Wade

Cole

Wade

Dillion

Wade

Dana

Wagner

Chuck

Wagoner

Denise

Wallace

Danielle

Wallace

Erin

Walsh

Dan

Warner

Tom

Warner

Teresa

Warner Maiuri

Victoria

Washburn

Brent

Wasser

Tysiah

Weaver

Emma

Weaver

Rebecca

Webber

Laura

Webster

Cristina

Weiner

Kaitlyn

Weise

Michella

Weiss

Elise

Weller

Daniel

Wellner

Daniel

Wellner

Patrick

Wemitt

Linda

Wendover

Peter

Wenk

Kenneth

Wenthen

Olivia

Wescott

Olivia

Wescott

Ryan

West

Mary

West

Dean

West

Michael

West

Kelly

West

Linda

Wheeler

Joshua

Whitehead

Angus

Whittaker

Herb

Whittam

Allegra

Whittam

Blythe

Whittam

Celeste

Whittam

Jessica

Wichmann

Jesse

Wichmann

Steven

Wightman

Suzanne

Wightman

Ross

Wightman

Bianca

Wilcox

Joseph

Wildermuth

Sabrina

Williams

Shannon

Williams

Brazil

Williams

Alexa

Wilson

Jodie

Wische

Isabella

Wiseman

nerelis

wiseman

Isabella

Wiseman

nerelis

wiseman

Pamela

Woloszyn

Cameron

Wood

Malina

Woodbury

Tyler

Woodbury

Jennifer

Woolley

Stephanie

Wowk

Dilbert

Wright

Kristen

Wrigley

Katie

Wrolsen

David

Yake

Cameron

Yake

Emerson

Yake

Lauren

Yake

Russell

Yake

Michael

Yaker

Frances

Yearwood

Min-Fang

Yeh

Amanda

Young

John

Young

Leah

Young

Bryan

Youngs

Ethan

Zacarolli

Ed

Zaik

Ainsley

Zaik

Nole

Zaik

Owen

Zaik

Diana

Zimmer

Jayne

Zinke

Daniel

Zobre

Johannes

Zygla

Georgia

Zyryi
---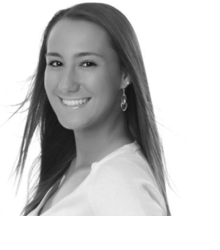 2017 Sean's Run Weekend In Memory of DEANNA MARIE RIVERS
by Brian, Debbie and Jenna Rivers
On November 23rd, 1995, our family was blessed with the most precious gift any parents could receive, a beautiful baby girl. Her name is Deanna Marie Rivers and like so many new parents, we were in awe as to how something so tiny could make our hearts feel so big. From the moment Deanna was put into our arms she was inquisitive, she was happy and she was always smiling. She was our "little peanut". Deanna was only a few hours old and she was holding her head up, looking around and sharing smiles with everyone she met. From the time she could roll over until she began to walk, she always had her arms open and ready to give or receive a hug. Deanna is the pure definition of a beautiful soul and the true testament that if you love with all your heart, life becomes one big smile.
Deanna could not wait to begin her journey in this life. She met some of her best friends though pre-school, elememtary, middle and High School, where she attended The Shenendehowa School District, and who still remain a constant in her life as well as our family's life. Deanna was involved in many activities, sports, held a parttime job and volunteered as a Faith Formation Catechist at our parish, St. Edwards The Confessor Church in Clifton Park.
When Deanna was 6 years old she took on what would become her biggest and most proud accomplishment, that of a Big Sister. Deanna is an amazing role model and best friend to her sister Jenna. Deanna and Jenna share memories together that only this kind of bond creates. They have shared a bedroom, holidays, playtime, many secrets, one of the most popular being when they figured out where Mom & Dad hid their Christmas presents. The most important of all of these is the love they share that only sisters can.
Deanna began her softball career in the T-Ball Program at Miss Shen, located at The Clifton Commons in Clfton Park, New York. At first it was all about being with her friends and having fun, the way it should be, but as we are all aware it became so much more for her. In the years that followed she participated in every level and division offered and after many years of countless hours of practice, selfless coaching and the softball bond, Deanna grew into one of the finest and amazing softball players in the "518" area. Deanna's strong motivation, determination, endurance, and sportsmanship made her successful while doing something she loved. All her hard work offered her many opportunities within recreational programs, travel programs and eventually the proud honor of playing at the Freshman, JV and Varsity levels for The Shenendehowa Lady Plainsman Softball teams. In her junior year at Shen her and her teammates were Sction II Class AA Champions which earned them a right to participate in Regional Competition. This is one of Deanna's biggest highlights of her softball career.
During the summers Deanna was involved with her travel teams. Playing travel softball meant giving up a lot of your summer but that never seemed to come into question with Deanna, as she had a love for the game and never looked at it as giving anything up but rather having the time of her life. Her travel teams included Miss Shen, Warning Track Heat and Crossfire. These teams brought the best players from all over the 518 together to play the game and win at various levels. Deanna and her teammates won numerous local tournaments, a State Title and competed in several National Tournaments bringing her to Maryland, Ohio, Pennsylvania, and Connenticut, Again, it was never just about the game for Deanna, but also about these programs teaching her the importance of giving of yourself to help others. She rang the Salvation Army Bell at Christimas time and played along side some of the biggest winners from The Special Olympics Program, for a fun day of softball for kids with disabilities.
Deanna also exceled in school through her high grades and GPA. She was involved in school plays, chorus concerts, The After School Enrichment Program, Girls Scouts, and Indian Princesses with her dad. She participated in various clubs and volunteered as Manager for The Shenendehowa Boys JV & Varsity Basketball Program. Deanna won many awards including being inducted into The Naional Honor Society in the Eleventh grade. Deanna also was a Faith Formation Teacher (Cathechist) for the Third Grade and loved it. She would always come home and share stories of her kids she taught and would beam from ear to ear saying how much she enjoyed what she was doing. Deanna captured the hearts of many, her teachers, her coaches, her friends and her kids.
When the time came to begin looking at life after high school and making the biggest decision of one's life, without hesitation, Deanna chose the profession of a teacher. She always loved kids, always had a passion to teach new things and wanted to be a role model for many. Deanna was accepted into the Teaching Program at The College of Saint Rose with a Presidential Scholarship, where she had planned to study for four years and then go on to pursue her masters degree.
Unfortuantely on December 1st, 2012, one week and one day after Deanna's 17th birthday her dream of becoming a teacher and making a difference in this world was abruptely cut short by a drugged, drunk, distracted, speeding driver. Deanna was on her way home from a Siena/UAlbany Basketball game that her and her three friends attended earlier that evening. Without warning the car Deanna was a passenger in was hit from behind and Deanna was killed instantly. Deanna never got the chance to finish her senior year, play her last season of softball in HS, go to the Senior Prom, graduate or attend college.
As we reflect on that day and that evening we think about Deanna and how much she knew she was loved, how much life she experienced in such a short time and how many people she touched. You see, we already considered her a teacher and a role model because even without her physically here with us today she is still teaching, she is still loving, she is still smiling and will always continue to be a presence in everyone's tomorrows.
Deanna is an amazing daughter, a loving sister, a kind-hearted granddaughter, niece and cousin, as well as a loyal friend to all. We are very proud of the woman she has become and honored to be her parents.
We would like to thank Sean's Run, Sean's Parents, and everyone involved, for choosing to honor Deanna at this amazing event in 2017 and for continuing to work tirelessly to bring attention to this issue. If we all continue to work together and share this important message hopefully we can safe one life at a time.
Deanna, like her sister Jenna, is the pride and joy of her mom and dad.
---