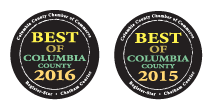 Why Become A Sponsor?
You will be part of the Best Springtime Community Event in Columbia County!
Your sponsorship will be invested in an effort designed to help youth make positive and informed decisions to avoid destructive behaviors related to underage drinking. All money raised is given to youth groups, schools, MADD and RID to fight underage drinking, impaired driving and teens' lax use of seatbelts.

Car crashes are the leading cause of death for teens. More than half of teenage car crashes involve alcohol and 2/3 of teens killed we not using their seatbelts.

Sponsors develop direct association with Sean's run — a highly regarded, highly publicized and well recognized regional event.

Sponsors become actively engaged in addressing a recognized community problem that requires additional effort / resources — according to research, successful community efforts to reduce underage drinking, impaired driving, unsafe motor vehicle operation must involve the support and endorsement of local business.

Sponsors are provided unique connection to the community — this is the only event and activity of its type that serves both as a pre-prom safety reminder and generates funds awarded as grants to organizations that implement anti-underage drinking and impaired driving programs.

Sponsors increase the public's awareness that they are people who are concerned about real issues, AND are involved in finding solutions for real problems.

Other Specific benefits are noted on the Benefits page.
Why Sponsorship is a good business decision:

Sean's Run Committee has track record of success

Sean's Run is well regarded in the region

Sean's Run receives excellent support from the
businesses and individual contributors

Sean's Run receives widespread media attention

Sean's Run has name recognition

Sean's Run addresses a current issue / problem

Sean's Run is more than a 1-day activity

Sean's Run brings pride to Sponsors