Sean's Run Pays Tribute to Those Impacted by Drunk Driving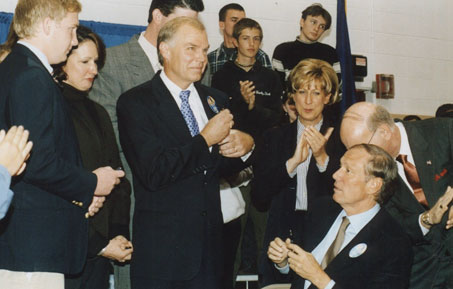 In 2010, more than 10,000 people died in alcohol-impaired driving crashes - one every 51 minutes and hundreds more suffer physical and emotional injury because of drunk drivers, according to the National Highway Traffic Safety Administration. And for the victims, the anguish caused by this life altering trauma never fully dissipates.
This is why Sean's Run, the annual community event that raises awareness about the problems of underage drinking and impaired driving, recognizes all victims and survivors of drunk driving. This Tribute to Victims and Survivors of drunk driving is one of many activities that comprise Sean's Run.
The Organizers of Sean's Run extend a warm welcome to anyone who has been impacted by an impaired driver. These people have been forced to endure the pain of suddenly loosing of a loved one or they have personally suffered injury. The volunteers who produce Sean's Run care about these individuals and wish to provide some consolation.
Victims and survivors will be provided entry at no cost to participate in the run / walk. We will provide victims and survivors with a memorial / dedication placard to inscribe the name of the person you want to honor that day that can be pinned to the back of your shirt. This gives real names to the sad statistics that victims and survivors know too well.
The Tribute to Victims and Survivors of Drunk Driving coincides with the annual observance of National Crime Victims' Rights Week. Beginning in 1981, there have been events produced around the nation each April to recognize the devastating impact of crime on individuals and to offer support to those impacted.