Athletics
Community Volunteer Activities
Sean Patrick French, a 17-year-old high school junior, community volunteer, honor roll student and record-setting athlete at Chatham High School, lost his life on January 1, 2002, as a passenger in a drunk driving car crash. Another passenger, 17-year-old Ian Moor, suffered paralyzing injuries. The driver, also 17 had been arrested for drunken driving 18 days prior to the fatal crash. The tragedy prompted the enactment of Sean's Law, which now requires the immediate suspension of a licence upon the arrest of a 16- or 17-year-old on drunken driving charges.
Son of
Mark D. and Catherine M. (Forys) French
96 Metz Road, Ghent, NY 12075
Mark96Metz@aol.com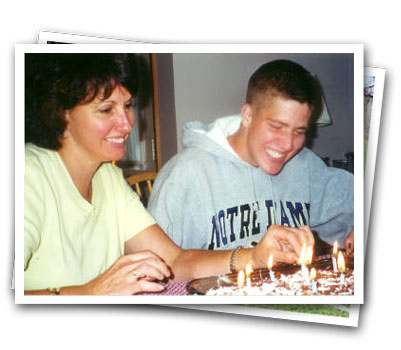 Brother of
Eric Mark French,
Paternal Grandson of
John and Edna French, Mellenville, NY
Maternal Grandson of
Mary (Murnin) Forys, Monroe, NY
Paternal Uncles/Aunts/Cousins
Jeffrey and Carol (also God Mother of Sean) French, cousins Kara and
Darrin French of Philmont, NY
Lee and Eileen French, cousins Brendan, Cory, Brett and Collin of Rotterdam, NY
Maternal Uncles/Aunts/ Cousins
Charles (also God Father of Sean) and Nancy Forys, cousins Nicole, Matthew and Craig Forys of Howell, New Jersey
Joseph and Diana Forys, cousins Joe, Tim and Kelly Forys, of Absecon, New Jersey
School
Chatham High School, junior - Class of 2003
Honor Roll Student
Athletics
Sean was his school's fastest-ever miler in track (4:18.4 as a 16-year old sophomore). On the cross country course he qualified and participated at levels of competition where no other male Chatham harrier had competed. He was also Chatham High's "good-will ambassador" - he made friends with runners from every school he competed with – he saw them more as running buddies than as competitors. These friendships included runners who were some of the best in the northeast (and have gone on to run for universities such as Cornell, Princeton, Columbia, Brown, Villanova), as well as fellow runners who finished well behind the pack. They were all Sean's friends – many considered Sean as one of their best friends. Such a compliment for an athlete – to be so highly regarded in the sport! Sean's high school principal, Ronald Davis, said the Sean "included everyone in his wide circle of friends".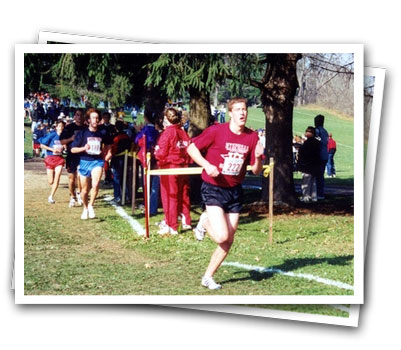 His running competitors have noted that Sean was never boastful, he cared about the performances of all he competed against, and was always the first to congratulate someone who beat him and to encourage those he finished in front of. While in high school, he purposefully slowed before the end of some high school meets to let his teammates pass him so they too could experience the sweetness of breaking a finish line.
Chatham high school alumni and outstanding distance runner Peter Sarro, whom Sean idolized, referred to Sean as "the finest distance runner to wear a Chatham uniform". Mickey Kelly, CHS alumni and 2004 Olympic hopeful said Sean's performances and awards as an underclassman are unlikely to be matched "for years to come". His track coach, John Rollison, said Sean was "a class act, dedicated to his sport, a gentleman, superb teammate and role model". Albany Academy's track Coach James Poole said Sean "made an impact on Section II track and cross country that will not be soon be forgotten".
In the year following his death, there were eight (8) running events, including high school track and cross country meets and open road races, which memorialized Sean.
Cross Country
Sean was the only boy Cross Country runner in Chatham High School annals to have qualified and competed at the NYS Federation Cross Country meet, the highest level of interscholastic competition in NYS, as a freshman and a junior (1999 and 2001)
As a 10 year old
finished 14th at National USATF Junior Olympics Cross Country Championship, Reno, NV
As a 7th grader –
Fall 1997 made Varsity Cross Country team. ran as 4th man, scoring in all meets
In 8th grade - Fall 1998
1998 CHS Cross Country MVP
Member of AAU National Championship 13 & 14 Team (the Adirondack Runners) at Knoxville, TN
As Freshman - Fall 1999
Finished 2nd Overall at 1999 New York State Public High School Athletic Association (NYSPHSAA) Cross Country Championship,
Qualified and competed at NYS Federation Meet (highest level of interscholastic competition in the state)
Finished 2nd at the Footlocker Northeast Regional Freshman Championship at Van Cortlandt Park
1999 CHS Cross Country MVP
As Sophomore – Fall 2000
Champion - 2000 Patroon Conference Cross Country Championship
2nd at Section II Championship
2000 CHS Cross Country MVP
As Junior – his final season – Fall 2001
Favorite XC Courses: Saratoga State Park, Tawasentha Park (Guilderland), Savoy Mountain 5 Mile Trail Run, Indian Ladder Trail Run (Thatcher Park), Van Cortlandt Park (Manhattan), Westchester County Community College, The Mudder at Herkimer Community College
Weekly Mileage: during summer prior to his Junior year, Sean averaged 50 miles per week, several weeks before the 2001 season started he was logging 75 miles weekly to build a solid base - while at the same time working full time as a salesperson at Brown's Shoe Store, Chatham.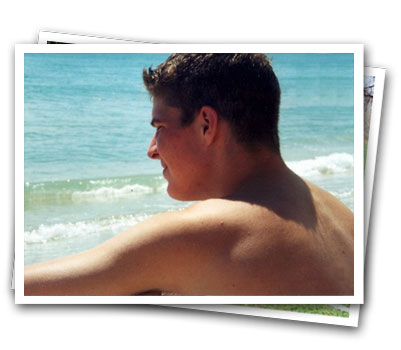 Track & Field
In 4th grade:
Set and still holds fastest mile time ever run by an elementary school student in Chatham School District

5th and 6th grade:
Chatham Gold Youth Track Program (a USATF and RRCA affiliated youth program)
Won numerous events at dual, invitational and USATF Junior Olympics levels (Ran at Nationals at Orono, Maine)
Holds club records at three age group levels in 800, 1500, 3000, 3200 relay and 6400 relay events in various age-groups (8 and under, 9-10, 11-12)
As a 7th grader – Spring 1998
Made Varsity Track and Field team
As an 8th grader – Spring 1999
Won numerous dual meets
Broken ankle mid-season
As Freshman - Spring 2000
5th place at NYSPHSAA State Championships in 1600m
Won 3 events at Section II Championship: 800m, 1600m and 3200m
Won 4 events at Patroon Conference Championship: 800m, 1600m, 3200m and 4 X 400m relay
Scored most points of all CHS track athletes
As Sophomore – his final season, Spring 2001
Set 1600m School Record - 4:18.4 (fastest time ever in Patroon Conference) set at State Qualifiers, June 1st, Knox Field, Johnstown
Member of 4 X 800m school record setting team - 8:08.2 (Eric French, Rick Dunbar, Nick Sarro and Sean)
2nd place at NYSPHSAA State Championship Meet and 7th place in NYS Federation Meet in 1600m
2nd place at NYSPHSAA State Championship Meet, 4 X 800 relay team (Eric French, Rick Dunbar, Nick Sarro and Sean)
Won 4 events at Section II Championship - 1600m, 3200m, 3000m Steeple and 4 X 800m relay
Won 3 events at Patroon Conference Championship - 1600m, 3200m and 4 X 800m relay
CHS Track and Field MVP – scored most points of all CHS track athletes
Favorite Tracks: Knox Field Stadium in Johnstown, Mitchell Field Stadium on Long Island, Union College (Eddy Meet), Chatham High School track
Road Racing
At age 7, Thanksgiving Day 1991, Sean Patrick French joined his brother Eric, age 9, in competing in their first-ever road race – the Hudson Turkey Trot youth mile, he placed 8th overall. Sean was hooked – he loved the running, the cheers from spectators and the trophy awarded by the City of Hudson Youth Department.
The following spring, after Sean began "training", running with brother Eric 2-3 times weekly around the outer driveway encircling St. James cemetery, a short run from his first home in Ghent, NY. His dad referred to Eric and Sean as the St. James Track Club – not one of the "residents" of the St. James cemetery ever complained! Sean was buried at St. James cemetery on January 4, 2002. His grave is located adjacent to the very outer driveway where he first began his running workouts and fittingly near the grave of Olympian and Chatham resident, Ray Barbutti.
At age 12 Sean was the NYS Road Race Champion at three distances in the 12-and-Under division of events sanctioned by the Road Runners Club of America (RRCA):
5k distance by winning the Falling Leaves Race, Utica;
8k distance by winning the Mule Haul Race, Fort Hunter
10k distance at the Orange Classic, Middletown.
In 10 years Sean ran in approximately 150 extra-curricular trail, XC and Road Races, from 5K (3.1 miles) to 25K (15.5 miles) at venues throughout the northeast. Whenever he traveled with his family, he looked to enter an organized road race - Massachusetts, Vermont, New Hampshire, Maine, Florida, Arizona, Virginia, North and South Carolina, the Bahamas. He even challenged his brother to a mile race around the decks of a cruise ship while on a family cruise in the Caribbean and continued his training runs while visiting Brazil on Copacabana and Ipanema beaches in Rio de Janeiro.
Sean's father Mark was motivated by his 7 and 9-year old sons to start running after taking a nearly 20-year break after college graduation. Mark held high school track records in the late 1960's and coincidentally was also in a car wreck as a junior, age 17, broke his back and was told by doctors to never expect to run again.
Mark beat his son Sean to the finish line in a road race only once, during the 1995 Albany Medical Center Neighborhood 5K. Sean, 11, departed the course while running through Central Park to find a bathroom and his dad took advantage of the situation and kept running the course. Sean's job at every other race he participated in with his mom and/or dad was to save refreshments for his family who sometimes arrived at the finish line after the drinks or refreshments had already been devoured by the faster runners!
Sean's Favorite Road Courses: Hudson Turkey Trot (short and fast!), HMRRC Winter Series held at SUNY Albany, Child's Challenge 5K on Hackett Blvd., Albany, Mule Haul 8K along Erie Canal, St. Patrick's Day races in Averill Park, Green Island and in Glens Falls, Bridge of Flowers in Shelburne Falls, MA
His running competitors have noted that Sean was never boastful, he cared about the performances of all he competed against, and was always the first to congratulate someone who beat him and to encourage those he finished in front of. He purposefully slowed before the end of some high school meets to let his teammates pass him so they could experience the sweetness of breaking a finish line.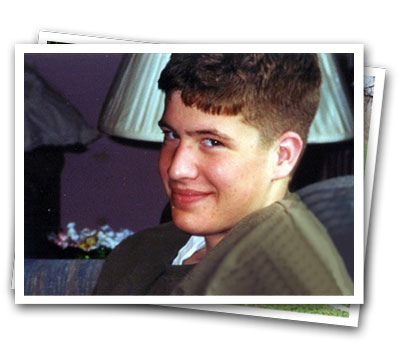 Sean continued to receive phone calls and letters of recruitment, post mortem, from numerous Division I and Division II colleges through November 2002.
On two occasions Sean had private runs with America's most famous distance runner, Bill "Boston Billy" Rodgers.
Had met and talked with America's most revered running coach and training expert, Jack Daniels, Ph.D.
Had met and talked running with Carol Lasseter Rice, Publisher of Running Times magazine.
He was a founding member and 5-time member of the committee that produced the highly acclaimed Old Chahtam 5K, an event that raised over $100,000 for youth programs in the five years he was a volunteer.
Community Volunteer Activities
Marion Stegman Fund Volunteer - helped Kinderhook Elks deliver food and toys donations to needy families at Christmas
Organizing Committee Member Old Chatham 5K, a fund raiser for the Crellin Morris Association that helped raise over $100,000 in five years for youth programs, including the same programs that Sean had participated in a child
Chatham Gold youth track program volunteer - youth coach
Ray Barbuti Thanksgiving Day Race volunteer - race official
Hudson Mohawk Road Runners Club race volunteer - course crew
Former Altar Server St. James RC Church, Chatham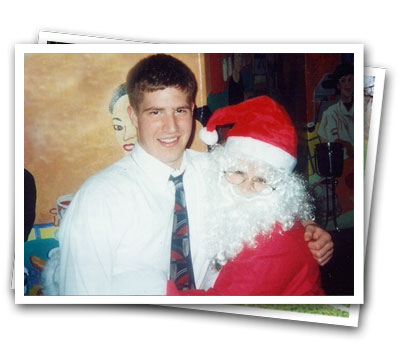 Memberships
Amateur Athletic Union (AAU)
United States Track & Field Assoc. (USATF)
Hudson Mohawk Road Runners Club
Western Massachusetts Athletic Club
Employment
Favorite Books
"Pre" the biography of Steve Prefontaine, the American running legend, by Tom Jordon
"Catcher in the Rye" by J. D. Salinger
"Jesse Owens: An American Life" by William Joseph Baker
"Macbeth" by William Shakespeare
"Once a Runner" by John L. Parker
"Daniels' Running Formula" by Jack Daniels, Ph.D.
Sean's family has established the Sean Patrick French Memorial Scholarship
Contributions, made payable to Sean Patrick French Memorial Scholarship,
may be sent to:
Berkshire Taconic Community Foundation
271 Main Street, Suite 3