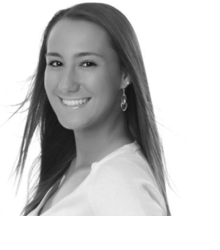 IN MEMORY OF DEANNA MARIE RIVERS
by Brian, Debbie and Jenna Rivers
On November 23rd, 1995, our family was blessed with the most precious gift any parents could receive, a beautiful baby girl. Her name is Deanna Marie Rivers and like so many new parents, we were in awe as to how something so tiny could make our hearts feel so big. From the moment Deanna was put into our arms she was inquisitive, she was happy and she was always smiling. She was our "little peanut". Deanna was only a few hours old and she was holding her head up, looking around and sharing smiles with everyone she met. From the time she could roll over until she began to walk, she always had her arms open and ready to give or receive a hug. Deanna is the pure definition of a beautiful soul and the true testament that if you love with all your heart, life becomes one big smile.
Deanna could not wait to begin her journey in this life. She met some of her best friends though pre-school, elememtary, middle and High School, where she attended The Shenendehowa School District, and who still remain a constant in her life as well as our family's life. Deanna was involved in many activities, sports, held a parttime job and volunteered as a Faith Formation Catechist at our parish, St. Edwards The Confessor Church in Clifton Park.
When Deanna was 6 years old she took on what would become her biggest and most proud accomplishment, that of a Big Sister. Deanna is an amazing role model and best friend to her sister Jenna. Deanna and Jenna share memories together that only this kind of bond creates. They have shared a bedroom, holidays, playtime, many secrets, one of the most popular being when they figured out where Mom & Dad hid their Christmas presents. The most important of all of these is the love they share that only sisters can.
Deanna began her softball career in the T-Ball Program at Miss Shen, located at The Clifton Commons in Clfton Park, New York. At first it was all about being with her friends and having fun, the way it should be, but as we are all aware it became so much more for her. In the years that followed she participated in every level and division offered and after many years of countless hours of practice, selfless coaching and the softball bond, Deanna grew into one of the finest and amazing softball players in the "518" area. Deanna's strong motivation, determination, endurance, and sportsmanship made her successful while doing something she loved. All her hard work offered her many opportunities within recreational programs, travel programs and eventually the proud honor of playing at the Freshman, JV and Varsity levels for The Shenendehowa Lady Plainsman Softball teams. In her junior year at Shen her and her teammates were Sction II Class AA Champions which earned them a right to participate in Regional Competition. This is one of Deanna's biggest highlights of her softball career.
During the summers Deanna was involved with her travel teams. Playing travel softball meant giving up a lot of your summer but that never seemed to come into question with Deanna, as she had a love for the game and never looked at it as giving anything up but rather having the time of her life. Her travel teams included Miss Shen, Warning Track Heat and Crossfire. These teams brought the best players from all over the 518 together to play the game and win at various levels. Deanna and her teammates won numerous local tournaments, a State Title and competed in several National Tournaments bringing her to Maryland, Ohio, Pennsylvania, and Connenticut, Again, it was never just about the game for Deanna, but also about these programs teaching her the importance of giving of yourself to help others. She rang the Salvation Army Bell at Christimas time and played along side some of the biggest winners from The Special Olympics Program, for a fun day of softball for kids with disabilities.
Deanna also exceled in school through her high grades and GPA. She was involved in school plays, chorus concerts, The After School Enrichment Program, Girls Scouts, and Indian Princesses with her dad. She participated in various clubs and volunteered as Manager for The Shenendehowa Boys JV & Varsity Basketball Program. Deanna won many awards including being inducted into The Naional Honor Society in the Eleventh grade. Deanna also was a Faith Formation Teacher (Cathechist) for the Third Grade and loved it. She would always come home and share stories of her kids she taught and would beam from ear to ear saying how much she enjoyed what she was doing. Deanna captured the hearts of many, her teachers, her coaches, her friends and her kids.
When the time came to begin looking at life after high school and making the biggest decision of one's life, without hesitation, Deanna chose the profession of a teacher. She always loved kids, always had a passion to teach new things and wanted to be a role model for many. Deanna was accepted into the Teaching Program at The College of Saint Rose with a Presidential Scholarship, where she had planned to study for four years and then go on to pursue her masters degree.
Unfortuantely on December 1st, 2012, one week and one day after Deanna's 17th birthday her dream of becoming a teacher and making a difference in this world was abruptely cut short by a drugged, drunk, distracted, speeding driver. Deanna was on her way home from a Siena/UAlbany Basketball game that her and her three friends attended earlier that evening. Without warning the car Deanna was a passenger in was hit from behind and Deanna was killed instantly. Deanna never got the chance to finish her senior year, play her last season of softball in HS, go to the Senior Prom, graduate or attend college.
As we reflect on that day and that evening we think about Deanna and how much she knew she was loved, how much life she experienced in such a short time and how many people she touched. You see, we already considered her a teacher and a role model because even without her physically here with us today she is still teaching, she is still loving, she is still smiling and will always continue to be a presence in everyone's tomorrows.
Deanna is an amazing daughter, a loving sister, a kind-hearted granddaughter, niece and cousin, as well as a loyal friend to all. We are very proud of the woman she has become and honored to be her parents.
We would like to thank Sean's Run, Sean's Parents, and everyone involved, for choosing to honor Deanna at this amazing event in 2017 and for continuing to work tirelessly to bring attention to this issue. If we all continue to work together and share this important message hopefully we can safe one life at a time.
Deanna, like her sister Jenna, is the pride and joy of her mom and dad.